---
Folk Dance Federation of California, South, Inc.

Decline and Resurrection
of Recreational Folk Dance
Compiled by Dick Oakes, March 2014
CLICK IMAGE TO ENLARGE
---
WHY THE DECLINE IN RECREATIONAL INTERNATIONAL FOLK DANCE?
It is difficult to avoid the conclusion that Recreational International Folk Dance is in a decline. The debate comes in as to whether it is dying or just in a natural trough and in whether the cause lies in the inevitable rise and fall of dance popularities or in the behavior of the participants.
---
Graham Hempel said in 1988, "I see the graying of folk dance clubs. The median age is getting older and older and I am fearful folk dance is dying out. In this 'ME generation', all the folk art forms are falling by the wayside."

---
Sanna Longden states that there has been a big decline in Recreational International Folk Dance in general all over the world – it is a subject that all endlessly debate.
International recreational folk dance groups are having a tough time surviving in the 1990s. If these grass roots organizations wither and die, the health of our performing ensembles, international festivals, academic programs, regional camps, and ethnic workshops is also endangered: Recreational dancers are the audience, the participators, the target market, the membership – the foundation – of most other folk dance activities.
A basic reason for the decline in interest and attendance is that many recreational groups have continued to carry on in the same ways they did during the golden years of folk dance, in spite of changes in society and people's leisure needs. Most other social dance forms are a better fit for our contemporary culture, particularly for younger people – quickly learned patterns, familiar rhythms, do-you-own-thing choreographies, continuous partner changing, and often great live music. The idea of working for weeks to learn a seven-part, uneven-meter Balkan dance choreography done to a scratchy recording does not attract people who just want to do some dancing, especially if the only part of another person they get to hold is the belt!
It is clear that change is necessary if recreational groups are going to regain any vitality.

---
Nelda Drury implicates the loss of college folk dance courses resulting from budget cuts. Without that influx of young people, the Recreational International Folk Dance movement is aging, repelling yet more young people.

---
Lou Pechi notes that some folk dance teachers and choreographers in order to make dances interesting and challenging, keep adding different step patterns into a single dance. One or two patterns to a dance are okay, but six or seven? Who can remember them all, let alone the order they are supposed to be executed. Unless there is a leader, who calls out the required pattern; Lou can handle no more than two step patterns per dance.

---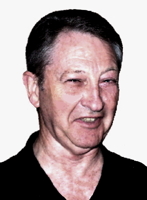 Richard Duree says no wonder Recreational International Folk Dance has lost its bloom. It aged without maturing. It placed quantity ahead of quality. It placed choreography ahead of ethnology. It placed memorization ahead of technique. It placed regurgitation ahead of improvisation.

---
Barry Glass says that when he started Recreational International Folk Dance, one could look at the repertoire of international dances and reasonably hope to have the majority under control within a year. Then came the many years of professional teachers who were pushed to create new dances by the score to satisfy the guidelines of various festivals, clubs, and especially folk dance camps. A fallout of this process is to have created a vast repertoire of dances where only a computer can retain them all. "If I came to visit a folk dance club as a beginner today, I would last two seconds before I left the 'hostile' environment for the relaxation and fun of the contra dance."

---
Ron Houston, in part, blames local leaders who isolate their groups from the larger Recreational International Folk Dance world, seeking to protect their share of dwindling attendance. He also says:
National organizations meet, but they discuss revenue, rather than engage in dance.
Local groups cover lack of research with the isolationist "We dance it differently in our village."
Local leaders isolate their groups from the larger RIFD world, seeking to protect their share of the dwindling attendance.
Local musicians strive to be more authentic than native musicians, an example of Umberto Eco's 'hyper-reality' (Travels in Hyperreality, 1986).
Beginning dancers seek multiculturalism but find (and must join) cliques.
Second-year dancers seek recognition on the stage.
Third-year dancers seek recognition as teachers.
Fourth-year dancers seek recognition as master teachers!


---
Yves Moreau remembers that people are still in the stage of collecting dances. The first thing on their minds are to come and ask him, 'What are you going to teach?' And they only go to camp to bring back a hundred new dances. It's unfortunate. A lot of people are into this: everyone has their own little ego trips, because when people go home, they're the ones. People there don't know Yves Moreau; to them it's John Doe who's the expert. So many dances have been taught. Somebody doesn't even have time to digest the dances he's learned, and he finds himself at an institute with ANOTHER syllabus under his arm, trying to figure out twenty more. And I feel partly guilty, because when teaching a workshop, I'm adding more to the list. I think there's something like 6,000 dances that have been taught in North America. 6,000! including all the camps and workshops everywhere. How many do we know? and how many can we possibly keep? Unfortunately, a lot of dances have been taught strictly so teachers could make a living; they have to keep introducing new material.

---
HERE ARE SOME MORE REASONS
Reasons for the decline have generally included the following:
Relocation out of the dance location
Work demands
Family demands
Aging and physical decline
Competition from specialty dance groups
Other leisure activities
Male to female ratio (or lack of dance partners)
No real friends at dancing
Hard to master an increasing, constantly changing repertoire.
Rising costs of insurance.
Rising lack of dance venues.
---
RESURRECTION
Chris Kermiet calls out to try to introduce every new person you meet to two of your friends. They'll soon know everyone. He also wishes that every dancer, just once during the evening, would make a special effort to dance with someone they've never danced with before. He always tries to get wallflowers involved. He goes on to say, "How will our community grow if we don't involve these new people?" He also asks are we coming just to swing with our favorite partners, or are we coming for the sense of community feeling, the natural high that comes from the combination of compelling music and graceful movement?

---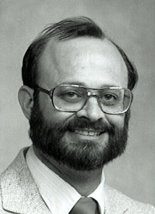 Jim Kahn calls out to promote 'generic' dancing – simple basic dances that actually look and feel as if they were done by the 'folk'. These 'classic' dances have the advantage that they are easily done by the beginning dancer, but have room within themselves for the subtlety of style and movement that gives internal satisfaction to the experienced dancer. By promoting, I mean that these dances should be a part of the beginner teaching series, reinforced by inclusion as a significant part of any evening's dance program.

---
Sanna Longden says it doesn't matter how hard we work to attract newcomers, keep regular dancers, and bring back old-timers if the dance evenings themselves are not fun. We try to make everyone happy, at least part of each night, by programming with an eye on the changing crowd, asking different people to lead, welcoming returning friends, remembering birthdays, encouraging those sitting out too long, and introducing out-of-towners. All this, of course, is in addition to pulling records and tapes, teaching and calling, even dancing. Fortunately, Mars and I enjoy this part of managing a group.
Reaching out to others, having their comfort take priority, is essential if recreational folk dancing is to thrive. Our activity can no longer afford the luxury of leaders who are socially uncomfortable or who use their groups as personal power bases. Those who are not at ease with the human part of group management might designate some friendly people to be their social committee. This personal attention helps create the community feeling that is one of the main reasons to support recreational folk dancing.
See Sanna's article Let's Bring Folks Back to Recreational Folk Dance on this site!

---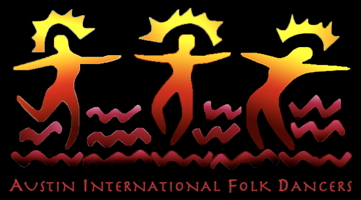 Austin International Folk Dancers membership went from 128 in 2003 to just 36 in 2012, but attendance actually dropped in the late 1960s from 80-100 dancers to 25 in 2007. In 2012, these are some of the things the group's board has suggested as a way to increase attendance:
Incorporate more sociable couple dances into the repertoire.
Incorporate more live music into the dance evenings.
Greet new attendees and visit with them.
Encourage veteran dancers, especially "couch potatoes," to get up and dance.
Encourage suitable experienced dancers to ask new women or men to dance.
Help new dancers learn dances to accelerate their inclusion as regular members.
Encourage newcomers to do the beginning and intermediate dances.
Be a programmer and do dances that encourage participation.
Have only one or two requests per dancer so that one person doesn't hog the list.
Request dances to be played that most of the people present can do.
Organize more non-dance activities such as after parties.
Encourage new attendees to come to these events.
Attend those events and build personal relationships with new attendees.
Call persons who haven't been attending regularly to find out why.
Ask what the group could do for non-attendees to resume attending regularly.
Contact newcomers regularly and encourage them to come again.
Plan special events around holidays or ethnicity or anything else.
Have folk dance instruction from acknowledged local or imported instructors.
Have live music by local folk dance musicians.
Establish a monthly theme to highlight a particular ethnicity or country.
Have specialty food parties, such as, chocolate, desserts, or an ethnic theme.
Teach dances introduced in prior years at a Golden Oldies party.
Be aware of how many people are not dancing and try to minimize that number.
Have a list of "sure-fire winners" to play.
If special guests are present, play a dance that they enjoy watching or dancing.
Every dance played doesn't have to be on the request list.
Be creative and include your own "requests" to maintain the energy level.
Celebrate a holiday, anniversary, or other special day.
Feature a theme, such as, a particular country or type of dance.
Ensure that teaching of all easier dances focuses on basic steps.
Be very selective on which dances are taught — do they reinforce the repertoire?
Have dances taught for three consecutive weeks to ensure people learn it well.
Ensure that dances taught are played for several weeks after teaching.
Use "watch, then follow me" walkthroughs of 1 to 2 minutes with minimal question and answer period.
Schedule the last meeting of the month as a non-teaching night and with a special theme to maximize dance time for everyone and to provide a break from teaching.
---
WHAT'S MY TAKE ON IT ALL?
Don't give up simply because folk dance attendance is down. It will pick up again when young folks tire of their other recreational, dance, and music outlets and find folk dancing once more. We need to develop our dance leaders even more than we develop our teachers. The Recreational Folk Dance leadership must consciously promote 'generic' dancing – simple basic dances that actually look and feel as if they were done by the folk – the classics. Our future leaders are the ones who are going to be instrumental in the comeback of Recreational International Folk Dance.

---
Used with permission of the author.
---